River rafting in India has emerged one of the most popular sports. Pointing through the unbridled water and passing through parlous rapids, who is adventurer at heart only realizes. If you haven't got a chance to experience this utterly water sport then pack your bags and be ready to become adventurer.
1. Indus River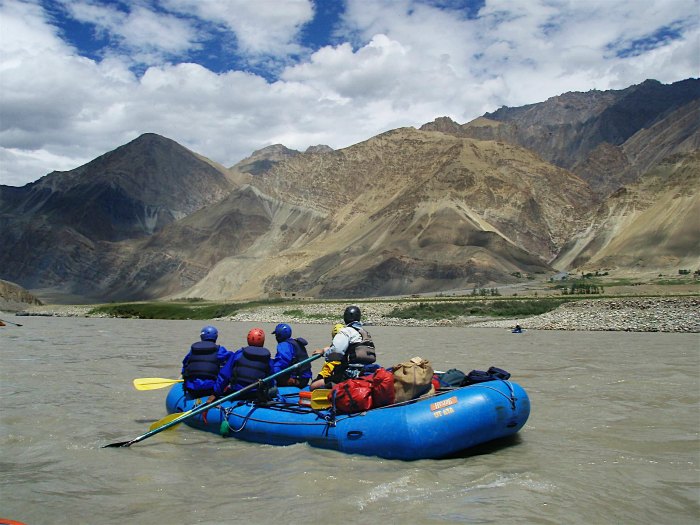 Nothing can be more adventurous then river rafting in Indus river- known as 'Singhe Khababs' or 'Out of the Lion's Mouth'. Offering magnetising views of Ladakh and Zanskar Ranges, rafting in Indus makes for one unforgettable experience in India.
2. Yamuna River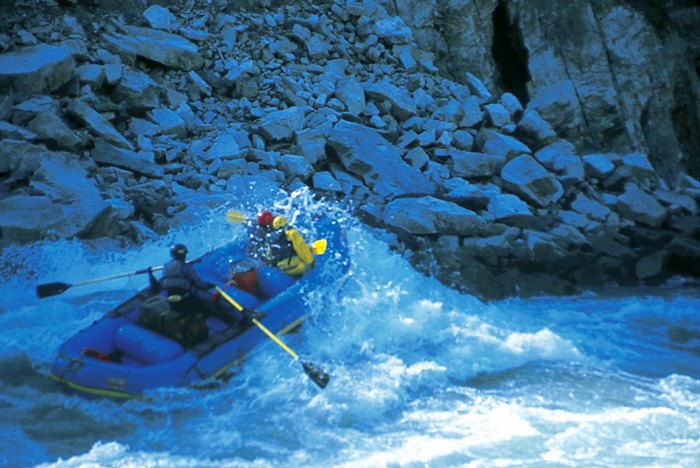 Yamuna is a hub of river rafting in India, which is suitable for both amateur and skilled rafters. There are two stretches- Nainbagh to Juddo and Yamuna Bridge to Juddo among which Nainbagh to Juddo is most ideal for rafting. The rapid grades range between I and III which are challenging and can be dealt with little effort.
3. Tons River, Uttarakhand
Tons is the tributary of River Yamuna and is considered to be one of the most challenging places for river rafting in India. As the river meanders through the remote areas, it tells about the core culture and traditions of Uttarakhand. Tons invites daredevils to sail on its glinting waters.
4. Teesta River, Sikkim and Darjeeling
The point where Teesta meets with Rangit River forms a formidable place for rafting for veterans. Don't forget that outstanding beauty of the landscape further graces the rafting experience in Teesta River in Sikkim.
Sikkim and Darjeeling also has beautiful heritage hotels like Elgin Hotels & Resorts which offer a breathtaking experience and a very comfortable stay. Sikkim also has a lot of different kind of sports and Elgin Hotels & Resorts concierge can help the guests book such services.
5. Brahmaputra River Rafting, Arunachal Pradesh
This river is one of the best places for river rafting in India. The starting point of rafting is at Tuting and the end is situated in Pasighat. It takes approximately a week to cover the entire stretch. The rafting expedition makes one well aware of the life, culture and tradition of Arunachal Pradesh.